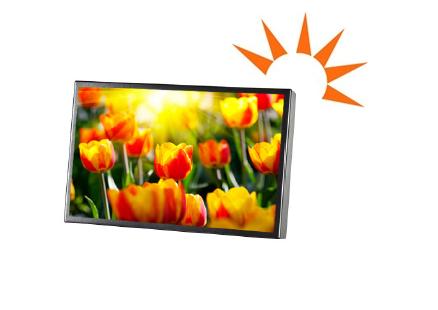 To get clear image under sunlight,
The brigthness on the display should be over 800nits because of illumination of ambient daylight is around 30,000nits.
Our AK-series is sunlight readable designed with our technology and produced at our wel-equiped factory.
Size: 6.5"-84"

Application : Outdoor kiosk. GPS navigator.Transportation. Advertisement. ATM. Marine.Military etc.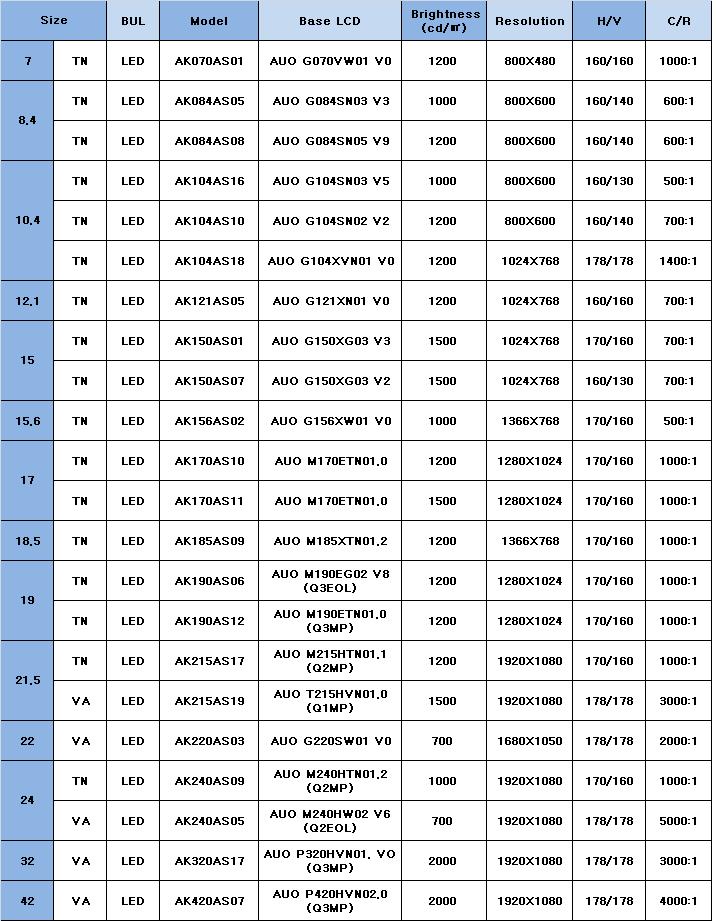 *
46"
to 84 "
High Brightness LCD(~2,500cd/m2
)
for
Sunlight Readable Outdoor